Hi!
My name is Francesc Roig and I´m an illustrator and designer.
I live in the city of Valencia in Spain, and my work comprises of creating content, both digital and printed, for magazines, newspapers, books, communication, and design purposes.
I create graphic solutions, which represent complex ideas and narratives. The idea being to evoke a stimulating visual dialogue between the image, the text, and the reader.
¡Hola!
Me llamo Francesc Roig y soy ilustrador y diseñador.
Vivo en la ciudad de Valencia (España) y trabajo en la creación de contenido gráfico, digital e impreso, para revistas, periódicos, libros, proyectos de comunicación y de diseño.
Creo soluciones gráficas para transmitir ideas y narrativas complejas, con la intención de provocar un estimulante diálogo visual entre la imagen, el texto y el lector.
Please find below some of my clients & partners.
A continuación, algunos de mis clientes y socios.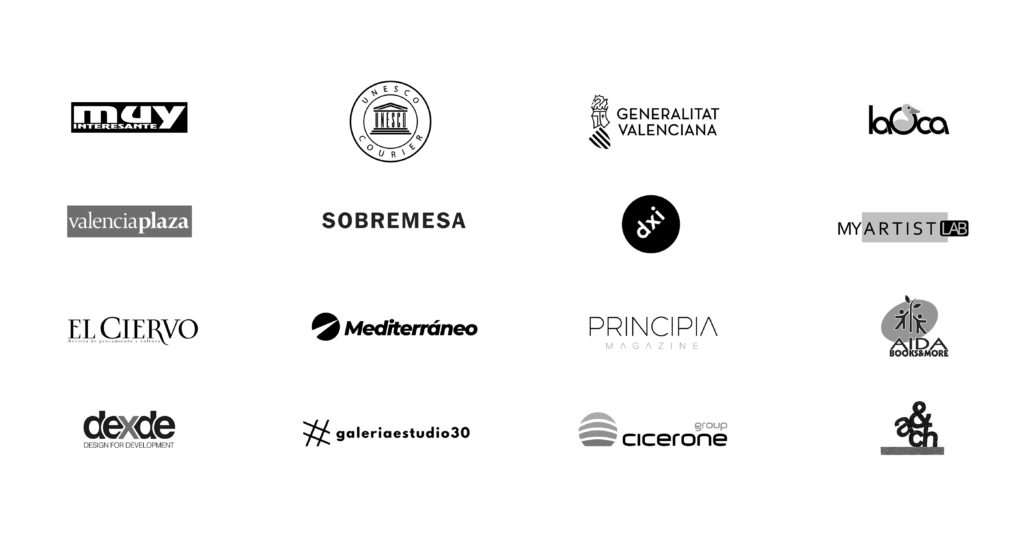 I also have work experience in some different areas of design.
También tengo experiencia profesional en diferentes áreas del diseño.
CERAMIC DESIGN | PRODUCT DESIGN | GRAPHIC DESIGN | FAIR TRADE DESIGN
Left to right top to bottom order / de izquierda a derecha y de arriba abajo: Ceramic relief designed for Vives Ceramics – New ceramic materials designed in Torrecid S.A – Fulls bookshelf – Meridian lamp designed in Conca y Marzal studio – South Africa Torrecid design team – Branding for Transportes Mediterráneo – Artisan in Bamako city – Elephant tusk designed with natural fibers for Free Design Bank.
Throughout my career path, my job allowed me to work on various projects in some countries worldwide, such as South Africa, India, Morocco, Iran, Israel, Mali, Sri Lanka, and Egypt. All of this involves an invaluable personal and professional experience, which undoubtedly influences my thinking and working.
A lo largo de mi carrera he tenido la oportunidad de trabajar en diversos proyectos en algunos países como Sudáfrica, India, Marruecos, Irán, Israel, Malí, Sri Lanka y Egipto. Todo ello, supone una experiencia personal y profesional inestimable, e influye indudablemente en mi manera de pensar y de trabajar.